Pashmina Shawls & Wraps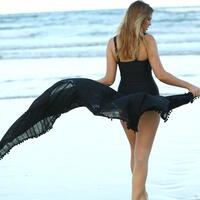 Pashmina shawls, wool wraps and cotton scarves are the perfect travel companion and summer look pick me up, any time of year. Luxurious, soft, warm, lightweight and in an amazing range of colours (pink included), you're certain to find one that works with your holiday wardrobe.
A carry on luggage essential, roll them up and they're at the ready whenever it gets a little chilly. A stylish option for the plane and in transit. When you reach your summer destination, take them out to dinner...sometimes that air-conditioning is a little too cold. Those late night walks on the beach...just lovely.
Printed or plain, bright, colourful, neutral and classic, the options are many, the choices all yours!