Sequins & Sand Events
Shine.
The Summer Retreat
Byron Bay Hinterland, 3-6 November 2019
SOLD OUT! Applications are closed but there is a waiting list

Applications will be considered in the order in which they are received. Just 11 spots in total for this extraordinary, small group experience.
Reclaim your confidence and get ready for your best summer yet!
We're going to the stunning hinterland of Byron Bay and we'd love you to join us!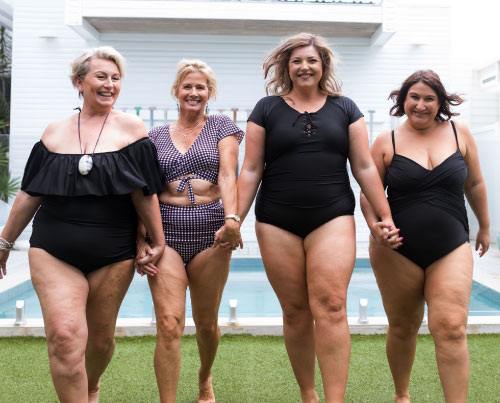 "Get out there, have fun,
put on your bathers,
you look great!"
Suzie
#CossieConfidence Crew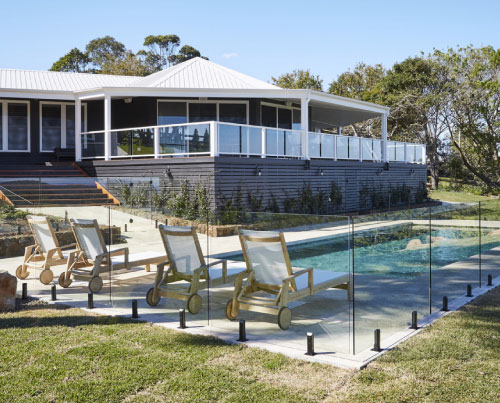 The Shine Summer Retreat is an incredible 3 nights and 4 days in Coopers Shoot, northern NSW. Half way between the hills of Bangalow and the beaches of Byron Bay. At one of the most amazing properties we've ever seen, Shutters on the Hill. 2 hrs drive from Brisbane. 50 mins to Coolangatta Airport and 25 mins to Ballina airport.
This place is jaw-droppingly gorgeous with a dash of relaxed glam and everything you need for a once in a life-time experience.
You, me and 10 other like-minded women, gathered to learn from women who understand where you are now, and where you want to be. Once you get yourself to Shutters On The Hill, all accommodation, meals and experiences are taken care of. Plus a little bit more. This is special.
Born from the 100's of conversations this Retreat has been months in the making. A way to bring women together for a deeper experience and a chance to re-discover and fall in love with the wonderful woman within once more.
Meet Anita, your Shine host
Hello and welcome! I'm Anita McLachlan, the founder of Sequins and Sand and the Cossie Confidence movement. And now, very excitedly, your host for Shine. The Summer Retreat! It's going to be incredible.
Sequins and Sand is almost 10 years old now and I absolutely love what I do. Womens' confidence, particularly in a swimsuit, goes to the very heart of what we do and why we do it. I know that with the right information and know-how, delivered with genuine care and understanding, it IS possible to reclaim your summer; to live it the way you want to in your heart.
Scroll on. Learn more. Join us! I'd love to share it with you.
Anita xx
Summer Confidence
Last year's Cossie Confidence campaign really showed me the magic that can happen when women with the same values and ideals, come together for the same purpose. It's uplifting. It's life changing. And it will never be forgotten.
I wanted to take that experience and create something so very special for other women. For a small group of beautiful women to experience that feeling and more.
To believe in the beautiful woman they are and to live summer with unbridled gusto. Making those precious memories to last a lifetime.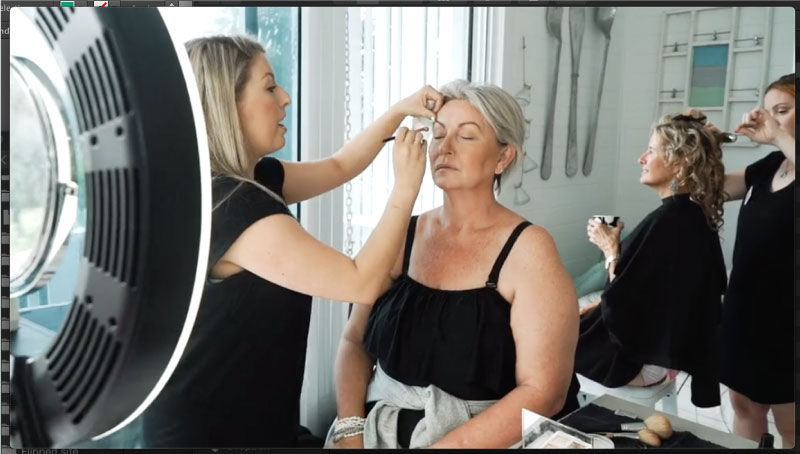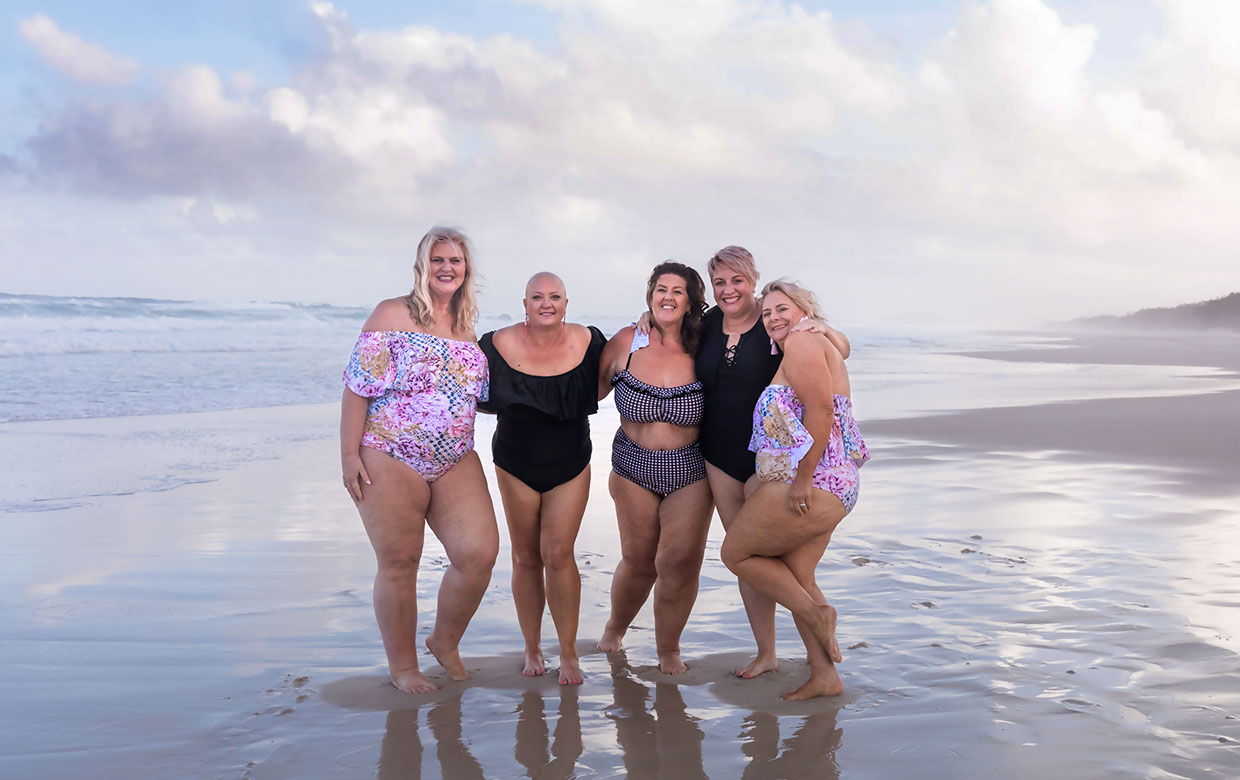 Jacqui's Story.
When the lovely Jacqui applied to join the Cossie Confidence by Sequins and Sand Crew last year, she knew it was going to stretch her but she was willing to try. And what an incredible change took place! It was her time and she took it and has never looked back. Recently we asked the girls in The Crew to chat openly about their experience in the Cossie Confidence movement and what it meant to them personally. Unscripted. Raw and real, recorded on their phones. In their words. Not edited in any way. Jacqui chose a slightly different tactic and we're so glad she did! Here is her recording for you, with not one word changed by us. Thank you Jacqui.

I know that your life is incredibly busy. And to organise it to get away for 3 nights is not going to be easy. It's like that for all of us. But sometimes you have to put yourself first, drop the guilt and just do it.
And when you do, when you take time out from the demands of the 'day to day' and focus just on you, it's transformational. It really is. I promise you, you'll never look back.
You'll probably wonder why you hadn't done it sooner!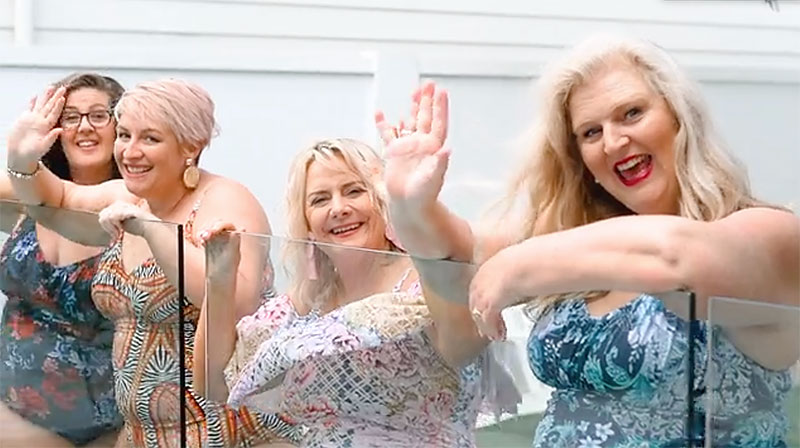 You no longer have the body you used to in your 20's. Many things have happened over the years. Life has shaped you. You've done and experienced so much. Great things, awesome things and...some, not so great.
You've stretched to have children (our bodies are never the same after pregnancies and childbirth). Menopause - those hormones have a lot to answer for! Maybe you've struggled with your weight for years. Treatments for illnesses like cancer, a tricky thyroid...the list goes on. Each of us has our own story, but the outcomes, are quite similar.
You worry sometimes about how you look and your mind sometimes whispers that you can't. You shouldn't. So you don't. You know in your heart it's not right to feel and think this way, but you still do, from time to time. And when summer comes around, it makes you feel more vulnerable. There's more to 'show' in summer.
It IS possible to change those doubts and be more confident. With the right 'know-how', the right mind-set, supported by women who genuinely care and understand, in a no-judgement space, this can change. You CAN rediscover and reclaim the woman you want to be.
She's in there. Let's bring her out to play.
It's quite ironic. In an age where we can connect in so many ways, we can often feel disconnected and forgotten. In the running around, the craziness of juggling so much we some how fall between the cracks. Or maybe we just don't take the time out for ourselves because we're so caught up in the 'doing'.
But it takes its toll. You're exhausted and you've forgotten how to truly relax, to give yourself a break. You've lost that connection with who you are. And over time you've stop doing things that you want to - the things you know you should.
You are not alone. Over the last 10 years, I've served 1000's of beautiful women who feel this way. And the getting into a swimsuit, seems to add a whole other layer of difficulty. For some, that tipping point to change has taken longer than for others. They wanted to, they just didn't know how to begin or where to start, until they had a reason. Sound familiar?
The time is now. The place to start is right here. And the reason is because you know you need to.
SOLD OUT! Applications are closed but there is a waiting list

Applications will be considered in the order in which they are received. Just 11 spots in total for this extraordinary, small group experience.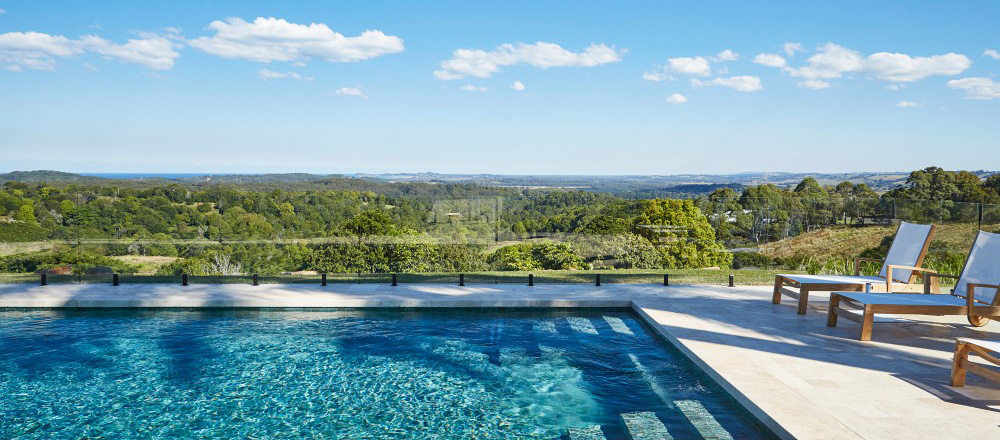 This retreat is for a small group, in a spectacular location that is deliberately quiet. It's important that those who attend, are like-minded and in a similar life stage. And I owe it to you, to get that dynamic as right as I can.
It's also why we are starting early with Applications opening now; so you have time to leave space for it and plan for it to happen, with less stress.
The Application process will help me do that. It will be easy and simple. There are a few questions to answer and you'll have a chat with me too.
Applications will be considered in the order in which they are received.
Just 11 spots are available!
The first step is to Apply. There's just 11 spots available and Applications will be processed in the order in which they are received. Once they're filled. That's it!
So get in now and Apply. You'll be asked to answer 3 questions and book a call with me where we can go over all the details about Shine. The Summer Retreat and I can answer any questions you might have.
This is What We'll Cover
At 'Shine. The Summer Retreat' we want to give you the 'tools', to equip you
with the knowledge and know-how to step into summer with a renewed
sense of self-confidence. To live it the way you want to in your heart.
There will be many rich in learnings and the outcomes, personal, so you
can understand specifically how they relate and work for you.
Time to play and have fun! And of course, there will be time to relax and just be.
Personal Style
In small groups you will learn Personal Style advice and tips to have you rocking your authentic style! It also includes your very own colour analysis. And yes, you will receive your colour swatches too so that you can take your new found knowledge and apply it each time you go hunting for clothes.
Cossie Confidence
Yes, it is possible and you'll find out how you can feel that too. You will understand what styles, are best for your shape and lifestyle. And because you'll be learning your colours, you'll better appreciate the colours to look for and the prints that work best for you too. We will take you through the fitting process and the important features of a swimsuit so that you will know what to look for when you next shop for bathers.
Makeup Masterclass
Your hands-on, group lesson will cover the cornerstone to good makeup and
the 'flawless complexion' for easy day to day looks. And the classic 'smokey eye'. Tips and tricks that are super easy, that are makeup artist secrets, soon to become yours. Say hello to the new you!
Mindset
You will learn the SPARK program. A program specifically designed to SPARK energy into your life. It will cover self-esteem, body image, challenging
thought patterns, mindfulness and self-compassion. Designed to boost
your self-confidence and ignite your passion for life.
SOLD OUT! Applications are closed but there is a waiting list

Applications will be considered in the order in which they are received. Just 11 spots in total for this extraordinary, small group experience.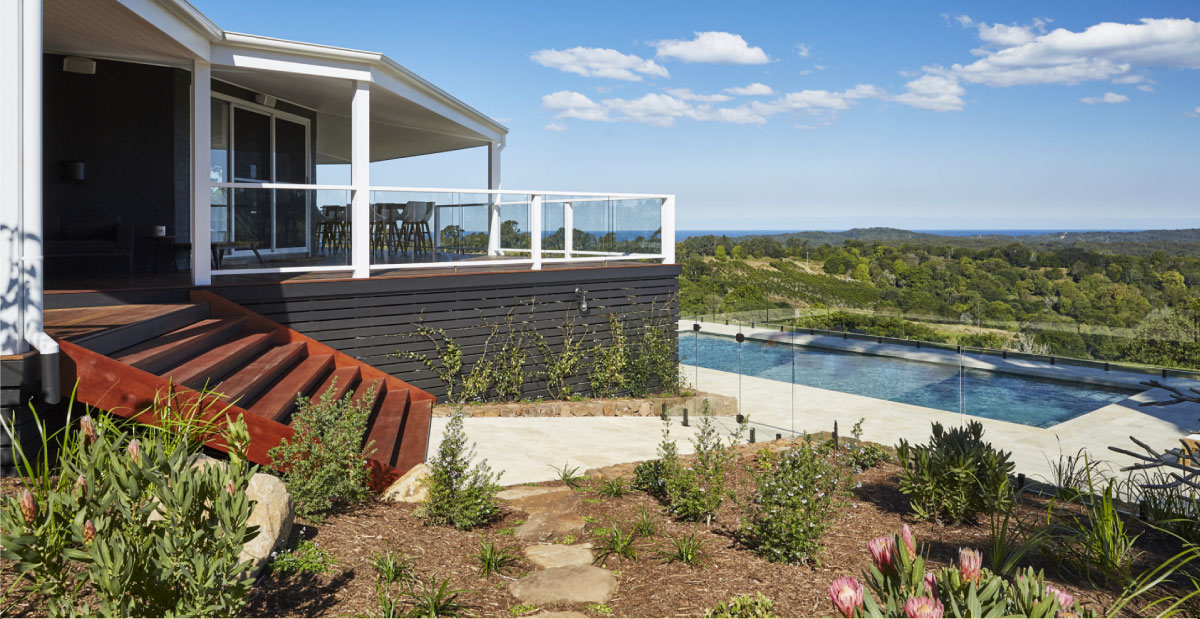 Your Inclusions.
It's All Inclusive! Get yourself there and let us take care of the rest!
Shine. The Summer Retreat is a unique, luxury 4 day, 3 night incredible experience where you get to get away from your daily routine and responsibilities and get to re-define how you see yourself and the way you want to live your summers.
In a judgement-free, supportive space with women who understand where you are now, and where you want to be. Women who looking for what you want too and seem like you in many ways too.
Each of them wanting to find a way to live summer their way, with new found gusto.
And the venue, the location is breathtakingly beautiful.
This is All inclusive stay is in a 'relaxed glam' estate called Shutters On The Hill where all meals and drinks are provided.
Welcome Cocktail Party on the day you arrive.
Sumptuous share platters for Breakfast and Lunch
Dinner on night 2 and 3.
Limited Drinks (alcoholic and non-alcoholic) with the Main House wine fridge fully stocked upon arrival. Any top ups will be an additional, reasonable charge.
All learnings as described above
Group activities where we'll have fun and get to know each other a little better.
Optional Extras
Spa treatments are available as an optional extra outside the standard inclusions. These can be pre-booked, arranged by us.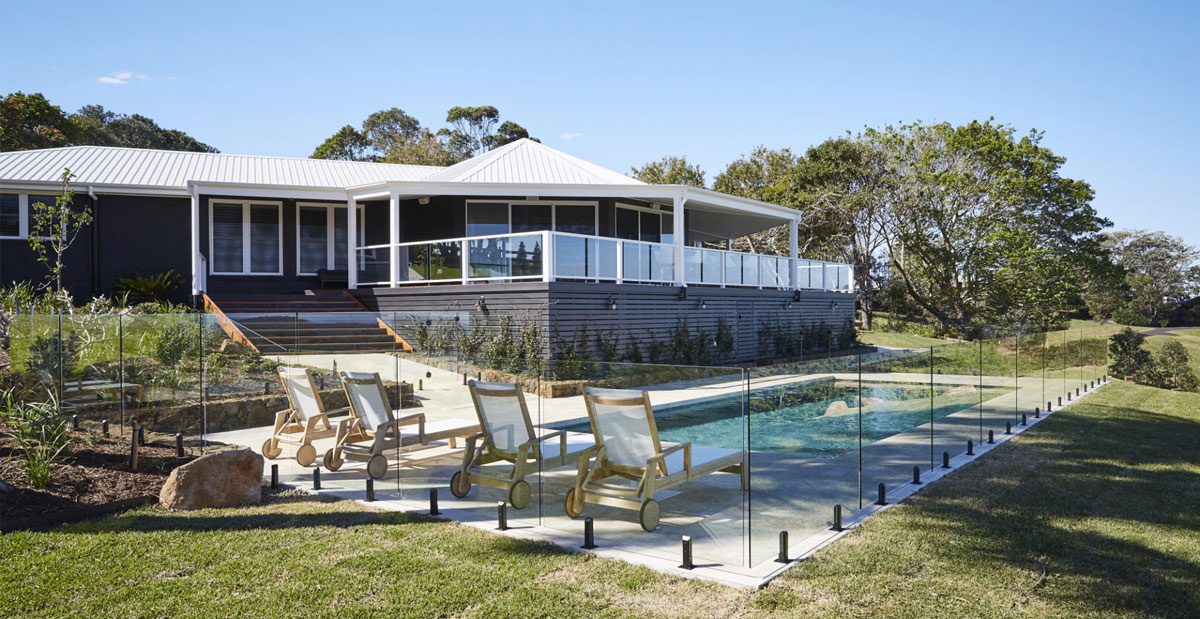 Staying at Shutters On The Hill
Shutters On The Hill is a relaxed glam estate located in stunning Coopers Shoot, halfway between the beaches of Byron Bay and the hills of Bangalow. Impressively decorated with all the inclusions to make this retreat unforgettable. With 3 unique dwellings each within close proximity to each other, there are 3 accommodation types to choose from, each offering a different price point. There is an option to share a room, have your own, even your very own separate building; all subject to availability of course.
Every one gets to share the gorgeous pool, tennis court and the beautiful acres of space to roam and relax in. And that view!
All you need to do is get yourself there and let us take care of the rest. How good does that sound? It's going to be AMAZING!
Your Exclusive BONUSES!
In addition to the Inclusions mentioned, above we are thrilled to offer you these incredible bonuses.
$400 worth of Swim and Resort wear from Sequins and Sand to help set you up for incredible summer ahead!
Your personalised Colour Swatch comprising 60 of your best colours in a handy swatch bag to store and protect it when stashed in your handbag. INVALUABLE!
A Virtual Swimsuit Style Session with Anita - done via video and before you head off on the retreat at a time that suits you. VALUED at $89.
Your copy of Rainbows Through Cobwebs - Finding Your Fabulous by Lynn Traill. VALUED at $30.
Total VALUE = Over $519 of BONUSES!
AND These Exclusive DISCOUNTS too!
A Style Liberation Bonus - My Personal Stylist program - usually $99 for $89 = Saving of $10
10% off any makeup purchased at the retreat from Brow-zing in Brisbane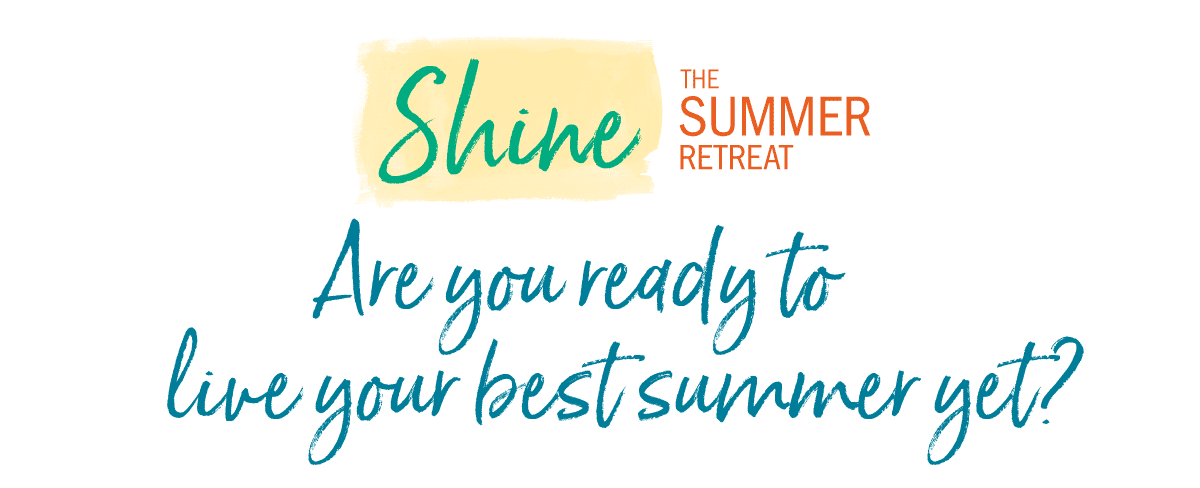 SOLD OUT! Applications are closed but there is a waiting list

Applications will be considered in the order in which they are received. Just 11 spots in total for this extraordinary, small group experience.
Because this year it's going to be different. This summer, it's your time to Shine. I'd love you to join us!

Founder: Sequins and Sand + Cossie Confidence and your host for Shine. The Summer Retreat.
Share Shine